How do I give a Bits2u opinion on CryptoCompare?
Jun
01
2018
Today we bring you this article due to the fact that we have a promotion of 10 2uhash for your positive opinion on two important pages: NetBusinessRating and CryptoCompare.
In this article we will talk about how to give a good opinion in CryptoCompare.
To clarify, in this article we will start from that they already have an account created and validity in Cryptocompare.
* To begin we must access our account in CryptoCompare
* Then we must enter this link: ttps://www.cryptocompare.com/mining/bits2u-inversiones-sac/ which shows us the description of bits2u in CryptoCompare (If you can not access the link type Bits2u in the search engine)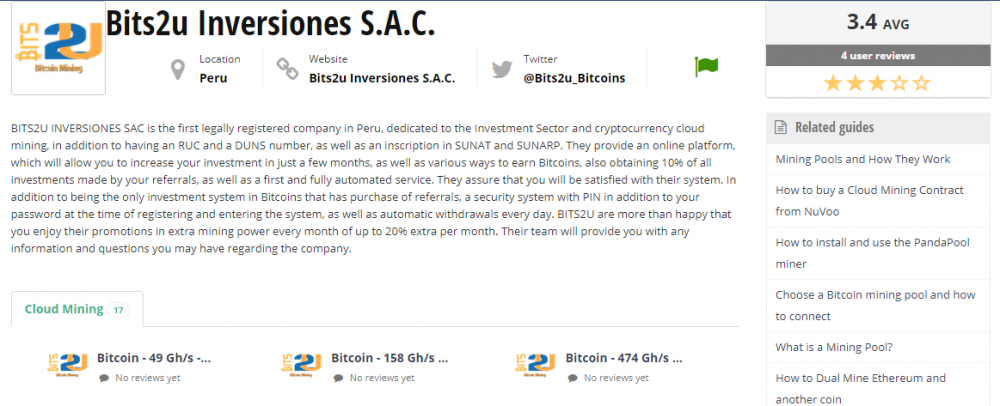 Once we are on the page we go down to the part where it says: Review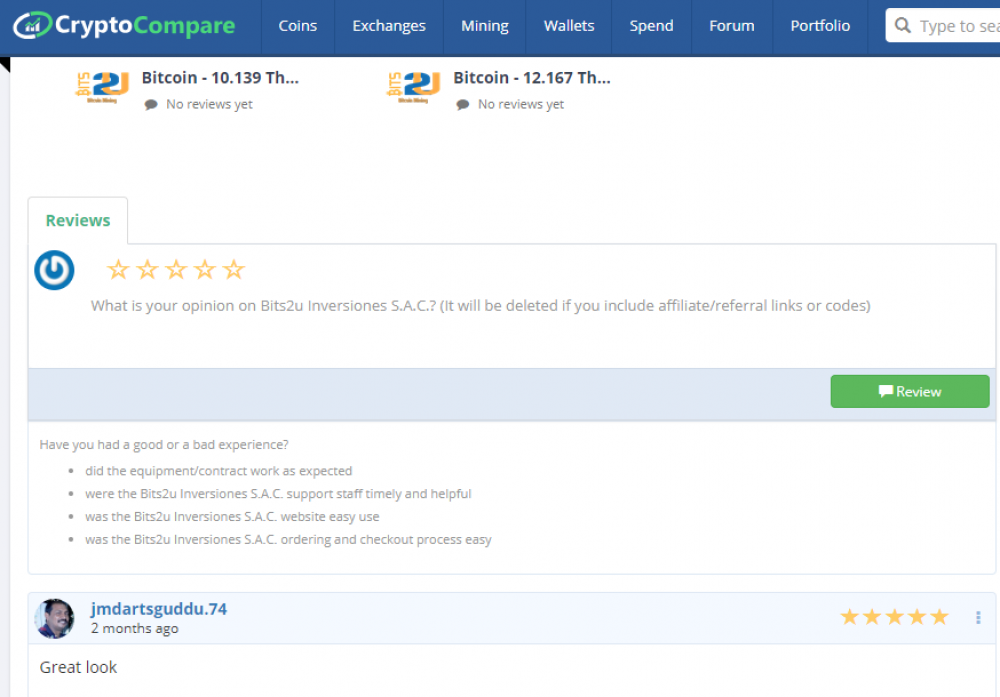 Within the text box we must take into consideration these points:
* The equipment or service that I contract worked as expected?
* Does Bits2u support help you?
* Is the Bits2u page easy to use?
* Bits2u orders are processed quickly and easily?
Referential image

When writing an opinion you must take into account that it can not contain links.
Once the opinion is finalized remember that you have to send a photo of your opinion to the email [email protected] with your username and email (attaching proof of the opinion) to be able to give you the 5 2uhash for 18 months to your account! .
Please make sure that your NetbusinessRating and CryptoCompare username is the same as your Bits2u username.
We would also like to inform you that we have opened another means of support for the user:
Telegram Group: https://t.me/joinchat/IHC6uUbwgZj5mi3sgt7TBQ
Regards,
Team Bits2u
There are no published comments.